What a great way to start the day Brooke has very kindly agreed to stock some of my kits at
yarnsmith
and they went up on their site today so fingers crossed, I've been lucky with SIlkwood kindly taking my kits to all the shows they do but this is an added bonus.
Knitting wise I have just got to the gussett increases on my socks and am having the odd wobble about my rowan edgy exchange project but I think it will be alright.
I also recieved my first parcel from Amazon yesterday (no knitting books yet) but this lovely book on embroidered bags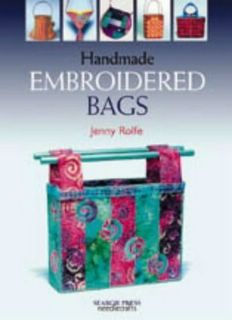 new arrival

which has some great shapes in it which maybe be worth tackling in a knitted felted bag.